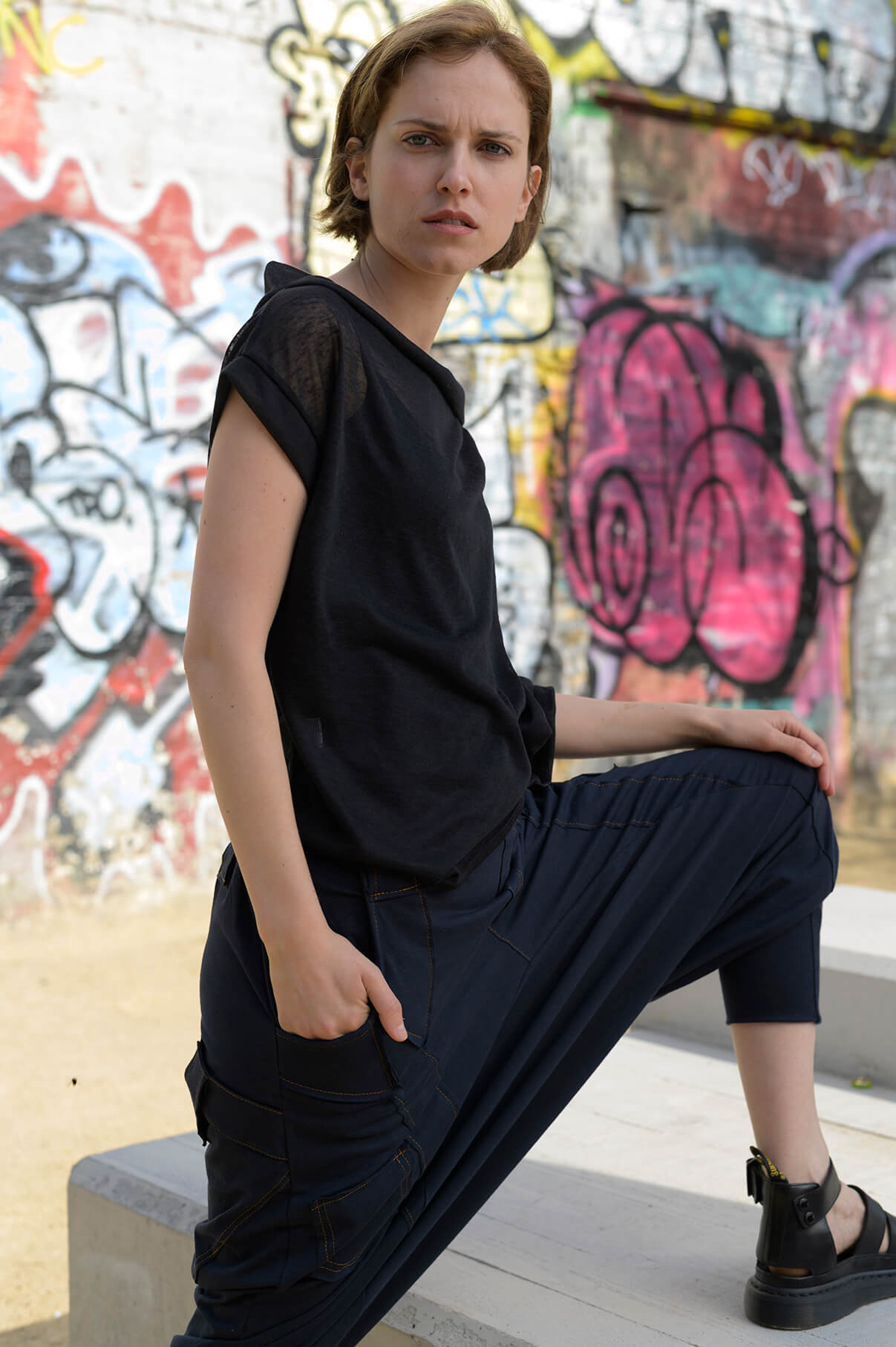 Hackney Wick Photoshoot
Among many interesting areas of London, there's one which is always a source of inspiration for our Urban range: Hackney Wick. It has been a residential area for alternative artists for many years, and it definitly shows.
As we take a stroll through those streets, many words come to our mind, such as Edgy, Grungy, Grimy and an endless list of words ending in "y". Our eyes are challenged by the many different arts and architecture we walk by, oscillating between modern, battered, or totally insalubrious.
So here we are, doing a photoshoot to give you some ideas of styles that you can follow, or not!
Top: Cowl Neck Short Sleeve Top
Pants: Paperbag trousers
Top: Asymmetric Sheer Top
Pants: Front Zip Jogger Pants
Top: Double Layer Park Coat
Pants: Double Jogger Pants - High Crotch
Top: Oversized T-shirt With Shoulder Details
Pants: Denim Style Harem Pants - Navy Blue