Description

Loose fit
Concave hemline at front
Boat neckline, can be worn off shoulder 
3/4 length sleeves
Flexible shoulder fit
Medium weight knitted fabric, soft and comfortable

 
SIZE & MEASUREMENTS

| | | | |
| --- | --- | --- | --- |
| Measurements | S (UK 6 - 10) | M (UK 12 - 16) | L (UK 18 - 22) |
| Chest  | 54" (138 cm) | 58" (148 cm) | 60" (152 cm) |
| Length | 20" (51 cm) | 21" (53 cm) | 22.5" (57 cm) |

 

| | | | |
| --- | --- | --- | --- |
| Size Conversion  | S (UK 6 - 10) | M (UK12 - 16)  | L (UK 18 - 22) |
| UK & Australia | 6 - 10 | 12 - 16 | 18 - 22 |
| EU | 34 - 38 | 40 - 44 | 46 - 50 |
| US | 2 - 6 | 8 - 12 | 14 - 18 |

Blue Top & Light Grey Top - Model: UK size 8 - 5 ft 7 (1.71 m), wears a size S

Black Top - Model: UK size 8 - 5 ft 6 (1.70 m), wears a size S

Dark Grey Top - Model: UK size 8 - 5 ft 9 (1.75 m), wears a size S
FABRIC & CARE

Material: 85% Acrylic, 15% Polyester 

Washing Instructions:
Shipping & Returns

 

We are proud to offer all our customers a 30 days Return & Exchange policy. This allows you to return anything you have bought from us within 30 days of the purchase date, for either an exchange or a refund provided that the conditions below are met;

Your order was placed less than 30 days ago
Your items are unworn, unwashed and undamaged
Your items still have their hangtags attached
Your items are in resalable condition (no perfume or other smell, animal hair, stains etc)

 

How do I send my item back for a refund or exchange?

UK

Returns & Exchanges within the UK are FREE. Please use our Returns Portal in the link below to create your returns label (a QR code option is available if you don't have a printer);

How does it work?

Please click

this link

to access our Royal Mail return page (https://returnsportal.co/r/forgottentribes?s=1 )
Enter your Order ID (Including prefix '

#' and the email address the order was placed with). 

Select the item(s) you'd like to send back / exchange.

Print off your return label and tape it to your parcel. If you don't have a printer please select the QR code option and a QR code will be emailed to you so you can get the label printed at your local Post Office.
Take your parcel to your local Post Office and get it scanned by a member of staff (please DO NOT leave the parcel in a postbox, it must be scanned by Post Office staff).
Please keep your receipt as proof of postage with the tracking number until your refund is issued / exchange is processed.

FAQ

Are returns & exchanges Free: Yes, but only for UK orders

I don't have a printer, what can I do? : Choose the QR code option and you will be emailed a QR code that will allow you to get the label printed by your local Post Office. Show this QR code on your phone to your local post office and they will be able to print the label off for you.

I can't find my Order ID? : Your Order ID is a 6 digit number that can be found on your order confirmation and dispatch notification emails. You can also find it on the Royal Mail shipping label affixed to your parcel that was used to deliver the parcel to you.

I haven't received an order confirmation or dispatch notification email? : These emails would have been sent to the email address you provided us with when placing the order. Please check that mailbox (including spam folder). 

Can I get my parcel collected from Home? : No, unfortunately that option is not avaible. Your parcel must be taken to your local Post Office.

How long does it take for a refund to take place? : We will issue a refund as soon as we receive and process your parcel.

How can I exchange an item? : Please select the item & size that you'd like instead in our returns portal and we will send it to you as soon as we receive your parcel.

Will I be notified when my return or exchange has been processed? : Yes, you will receive an email notification as soon as it has been processed.

How long will it take for my parcel to reach you after I've shipped it? Please allow 4 to 6 working days.

I have a question, could someone assist me? Sure, please email us at hello@forgottentribes.com 

 

INTERNATIONAL

International customers are responsible for the return shipping. Please email us at hello@forgottentribes.com to request a return.

Once we receive it back and verify it is unworn, the return will be processed and a refund will be issued. You will be notified via email that the refund has taken place and the funds should be transferred back to your account within 24h.
FAQ

Where are you based?

We're a UK company, based in London. All orders are shipped from our London warehouse.

Please note that we no longer ship to the EU from our UK branch. If you are an EU customer please order from our EU branch (based in France) www.forgottentribes.fr/en 

 

Where can I see some reviews about your company?

 

What is your returns policy?

We offer a 30 days returns policy. Returns for customers within the UK are Free.

 

Where is my stuff?


If you haven't received your goods within the normal timeframe mentioned in the Shipping & Returns tab, please email us at hello@forgottentribes.com and provide us with your order ID so we can look into the issue.

 

I have sent my order back, how long does it take to process my refund?

Once we have received your package, your refund will be processed within 2 business days. You will be notified via email at the address listed on your account when this transaction has taken place.

After we have issued the refund, it will take up to 3 business days for the funds to be placed back on your credit card or Paypal account. 

 

Do you do wholesale?

No we currently don't do wholesale, sorry.
Customer Reviews
11/02/2023
Jenni M.

United Kingdom
Beautiful top
I have 4 of these tops, they are lovely. Service and delivery also outstanding
11/02/2023
Katy C.

United Kingdom
Gorgeous jumper
I love it, bought it in all the colours, perfect top to go over most things. Really flattering.
10/18/2023
Elaine H.

United Kingdom
Cropped too
I love it. Such a great shape
10/16/2023
Samantha G.

United Kingdom
Boat neck cropped top
Very pleased with this top and bern admired a lot. True to size and washes well
10/04/2023
Susan F.

United Kingdom
I bought this as a gift. The recipient is over the moon. Loves it. Quality products. Great price. And a little bit different. I've had several items for myself and will be buying again and again from this superb company. Thanks.
09/27/2023
Tamara B.

United Kingdom
Love it
Excellent. You are a great company
09/18/2023
Helen D.

United Kingdom
Flattering style
Flattering style, fabric feels a bit flimsy and am hoping that it doesn't pull or pill. Time will tell but like the items.
09/13/2023
Vanda

United Kingdom
Absolutely love this top!
This is such a gorgeous flattering top and it looks great with the harem pants. The asymmetric hem is super elegant and I love that the 3/4 sleeves are elasticated at the cuffs. Love it!
09/03/2023
N B.

United Kingdom
Comfy style
Lightweight easy wearing
08/02/2023
Joan L.

United Kingdom
Happy purchaser
Very happy with this contemporary top. As an older adult this has become an important part of my wardrobe which can be dressed up and down. Thanks
08/02/2023
Karen T.

United Kingdom
boat neck top boat neck black top
very quick on receiving top and it was packaged beautifully and I love the top. A very practical item and will be buying again
07/16/2023
Joanna M.

United Kingdom
Love it!
My new favourite in my wardrobe! Just love it!⭐️⭐️⭐️⭐️⭐️
07/03/2023
susan d.

United Kingdom
Great top
I'm pleased with my purchase prompt delivery and overall service I would buy from them again.
07/02/2023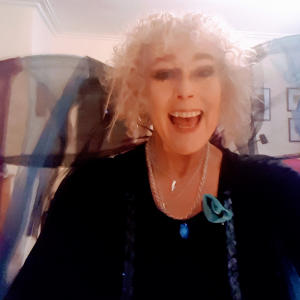 EK
Elinor K.

United Kingdom
Lovely top
Comfy, lightweight lovely colour goes with.the Paisley trousers bought recently
07/02/2023
Emma R.

United Kingdom
New favourite top
Great! It's a very flattering shape. I've just bought another in a different colour.
07/02/2023
Sue M.

United Kingdom
Blue top
Love these tops, light but also stylish & keep you warm just right for summer evenings. Would love one in the burnt orange